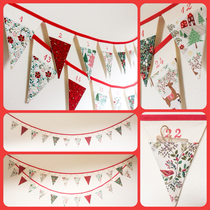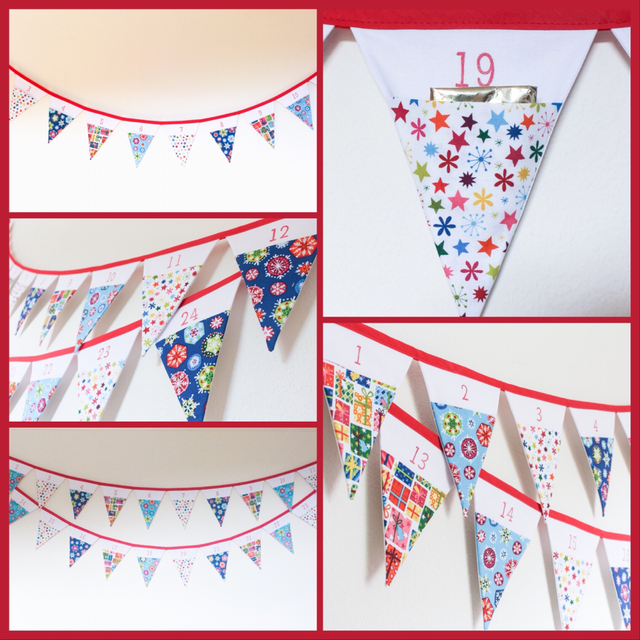 Start a new fun tradition and count down to Christmas in style with these fab and funky advent calendars.
Each flag features a highly decorative pocket which you can choose to fill with whatever you choose. Maybe chocolates, mini gifts, poems, song lyrics, clues to a treasure hunt, a daily challenge or game - the possibilities are endless and will bring a lovely personal touch and lots of fun to the festive season year after year.
24 quality numbered flags each measuring 15x17cm sewn into red bias binding with loops at each end for easy hanging.
Each set of bunting comes as 2 separate lengths meaning you can choose to tie 1-24 together as one long length or 1-12 on top of 13-24 if you are short of space. Each length measures approximately 1.9 metres.